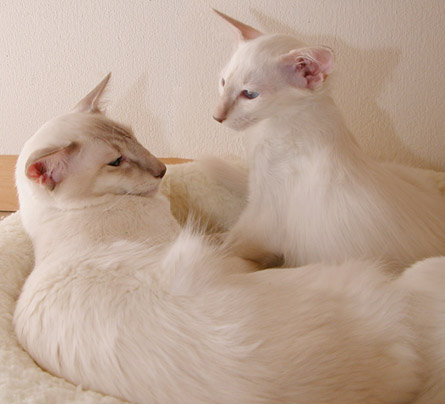 Daddy's darling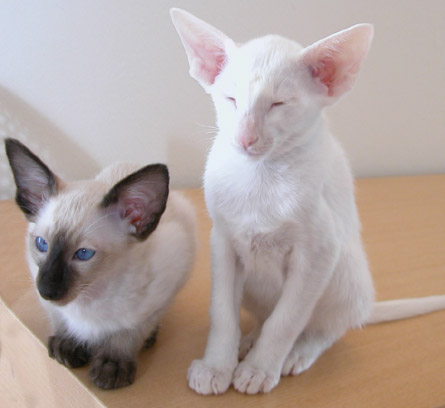 black and white together, Musafir (11 weeks from Koko's litter) and Martini (13 weeks)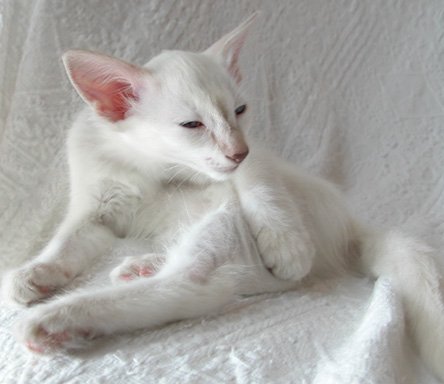 Mer du Sud, 10 weeks, the Bali girl will stay with us.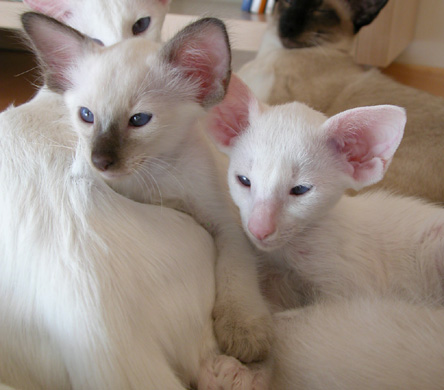 Martini with Maxima from Koko's litter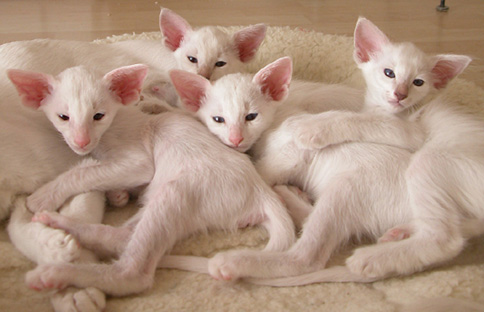 with 7 weeks: Martini, Magnolia, Mai Tai, Mer du Sud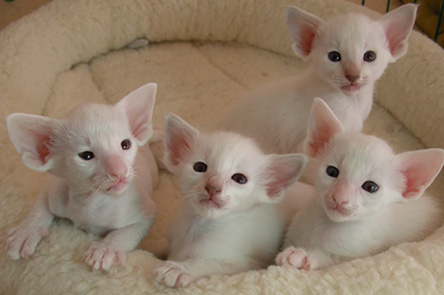 4 weeks: Martini, Mer du Sud, Mai Tai, behind Magnolia.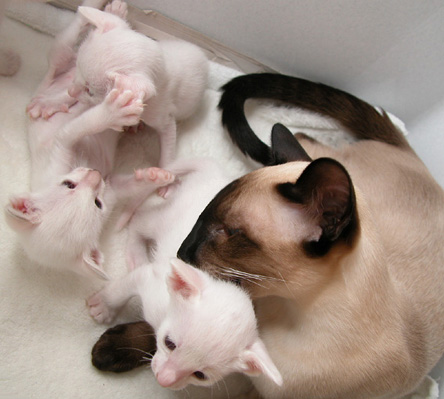 kittens with 3 weeks during a visit from Malibu.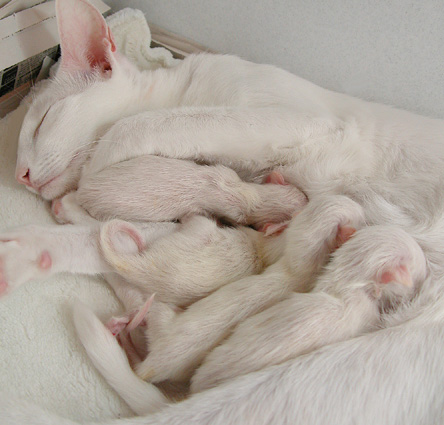 The happy mother with her 4 hungry kittens after a quick and easy birth.





copyright (c) Dr. Mirjam & Harald Kessler, Switzerland.