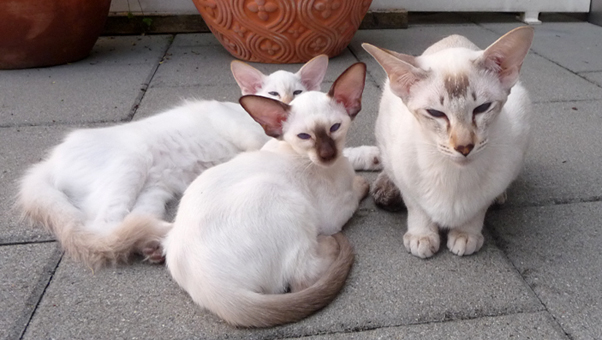 Rashida and Ravell (3 months) enjoying with their mother a warm summer evening on the terrasse.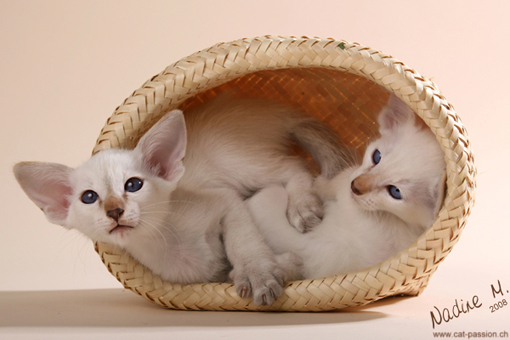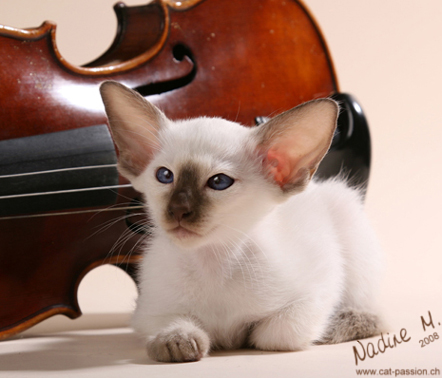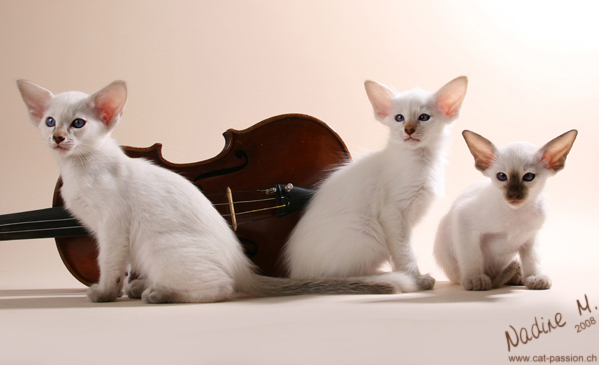 Picture of the kittens with 8 weeks made by Nadine Müller.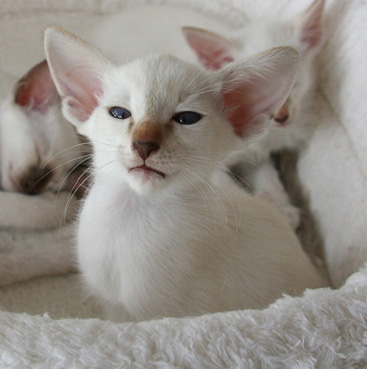 Our adorable boy Rashid is one of the most friendly kitten we ever had.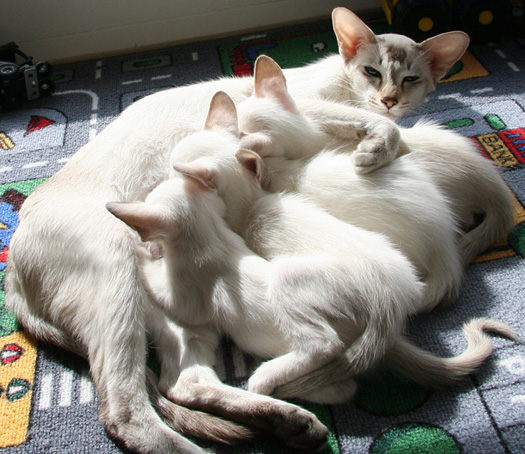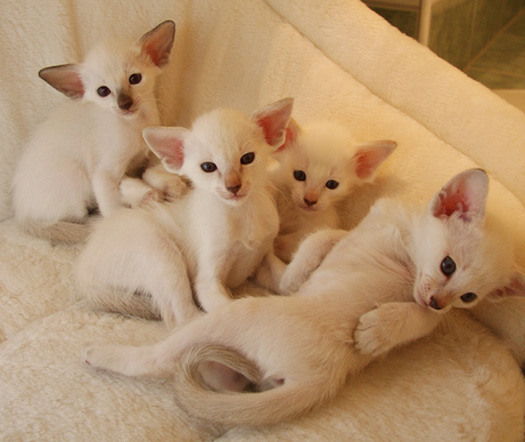 with 4 weeks: Rashida, Rashid, Ravell and Ravenna (in the front)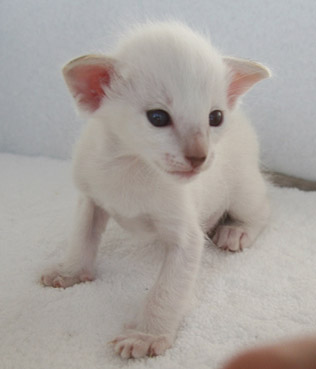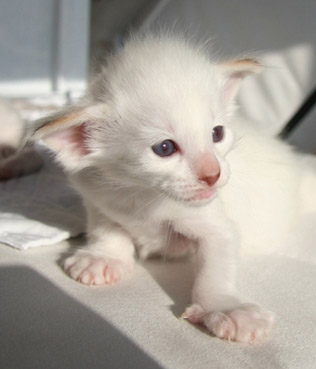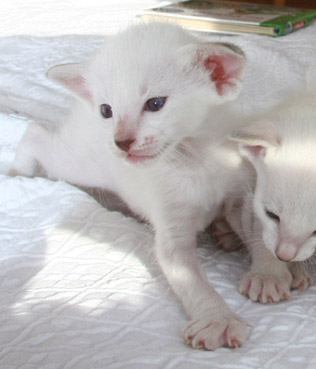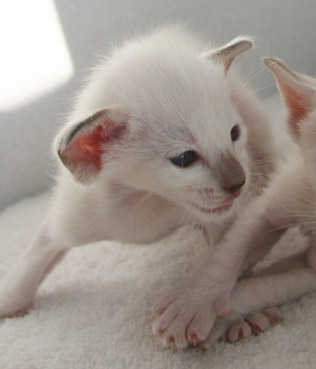 The kittens start to discover the wide world.
Rashid, Ravell, Ravenna and Rashida with 2,5 weeks.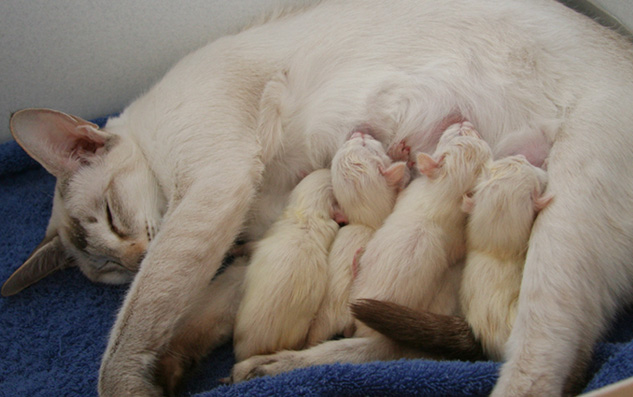 The experienced mum with her newborn babies. Two hours after birth all started to drink milk.
The babies look vital, with good weights between 90g and 100g.






copyright (c) Dr. Mirjam & Harald Kessler, Switzerland.